As part of Les Grands Ballets' March tour at Théâtre national de danse Chaillot in Paris, the National Centre for Dance Therapy was invited to organize a peripheral event.
With the collaboration of the Canadian Cultural Centre in Paris, Les Grands Ballets hosted a day of reflection on the promotion of arts in the healthcare environment. A discussion on the multiple practices using arts in all its forms allowed us to explore prospects for development and transfer of expertise. This working day reunited actors from the research and academic fields, creative arts therapists, artists, policy makers and political representatives.
With the support of: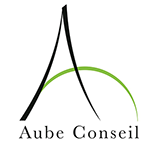 4 main goals were at the centre of this day :
1. Meet and get to know each other as a community
2. Develop a mutual understanding of our approaches and practices
3. Federate the arts and health community around a shared ambition
4. Share our desire to support the arts and health community
Many personalities participated in this day, including Mrs. Nadia Duguay, Member of the Executive Committee for the Canadian Commission for UNESCO.